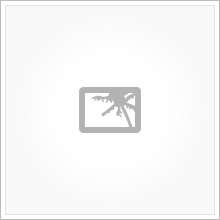 What worked in your classroom this year? Do you have a lesson plan that went so well you impressed yourself? A strategy all your teacher friends use? If so, we're looking for you! Editors of NSTA's high school journal,
The Science Teacher
, are planning next year's issues now, so
consider writing down the great ideas you used all year long
! You'll be helping your profession, and we'll help
you
every step of the way.

2016 – 2017
Call for Proposals
The Association for Multicultural Science Education (AMSE) is seeking proposals for the 2016 – 2017 NSTA conferences in science education. One of the primary benefits of membership in AMSE is the opportunity to represent the association as a presenter within these national venues.
Sessions must focus on best practices addressing diversity and equity focused on the seven student groups identified in Appendix D of the Next Generation Science Standards:
Economically disadvantaged students,
Students from major racial and ethnic groups,
Students with disabilities,
Students with limited English proficiency,
Gender,
Students in alternative education programs, and
Gifted and talented students.
Minneapolis: Oct. 27–29, 2016
Portland: Nov. 10–12, 2016
Columbus: Dec. 1–3, 2016
Los Angeles (National): Mar. 30–Apr. 2, 2017
Please submit all proposals for review by Friday, May 6, 2016 to sjdelesbore@gmail.com:
Conference date(s)
Title
250 – word abstract
Probability of selection is based upon the number of submissions received. Approved presenters will be notified by Monday, May 9, 2016.
Election Results and Full Board
 AMSE Board Members
President (2016-2019):                       Sharon Delesbore
President-Elect (2016-2019):            Lovelle Ruggiero*
Immediate Past-President:                Robert Ferguson
Secretary (2014-2017):                       Pamela Gilchrist
Treasurer (2014-2017):                      Joe Moore
Board of Director #1 (2016-2017)     Melissa Campanella*
Board of Director #2 (2016-2018):    Preston Robinson, III*
Board of Director #3 (2016-2018):    Marion Reeves*
Board of Director #4 (2014-2017):    Chelia McCoo Dogan
Board of Director #5 (2014-2017):    Rajeev Kumar Swami
NSTA M/C Representative:              Jerry Valadez
* Election winner.
Length of terms noted in parenthesis.