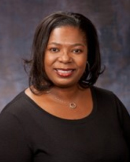 Sharon Delesbore, Ph.D.
President
Dr. Sharon Delesbore is the 2016 – 2019 President of AMSE. She currently works as a grade 6 – 12 campus administrator but she is also an established keynote speaker, seminar facilitator/presenter, leadership coach, mentor, and author. Dr. Delesbore has held numerous leadership positions in the National Science Teachers Association, Association for Multi-cultural Science Education, and Phi Delta Kappa International. She also holds membership in the National Association of Professional Women, National School Reform Faculty, Texas Association of Secondary School Principals, Houston A+ Challenge, Omicron Delta Kappa, and Delta Sigma Theta Sorority, Inc. Dr. Delesbore has received several recognitions throughout her career including: Administrator of the Year, Emerging Leader in Phi Delta Kappa International, the Kappan Award, Leadership in Science Education, and Willowridge High School Wall of Honor. She was also recognized as her high school class valedictorian. "My passion to help school leaders recognize the importance of implementing and sustaining quality science programs on their campuses is the driving force that keeps me motivated to work in the science community."
Association for Multicultural Science Education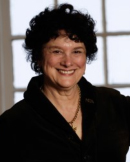 Lovelle Ruggiero, Ph.D.
President-Elect
Dr. Ruggiero is a well-known science educator in her school and professional community. Having taught in the elementary classroom and middle school science classroom for 42 years, Ruggiero brings a broad understanding of teaching and learning to the elementary as well as middle levels. Since the early 70's Dr. Ruggiero has devoted her energies to inquiry-based, problem based instruction as well as bridging the gap to technological integration in an effort to make learning accessible to the broader audience. As well, she has taught young teachers in science methods at the College of New Rochelle, and issue oriented science using Issues, Evidence and You (A SEPUP curriculum) on the graduate Level at Manhattanville College. On the national level, Dr. Ruggiero's interest in supporting teachers and innovation are evidenced in her work at NSTA In the past 5 years she has supported teachers through New Science Teachers Academy, Shell Science Teacher Award as Judge and committee chair, and the Shell Lab challenge as judge. Additionally, she has contributed to NSTA elementary and multicultural/equity science standing boards, and AMSE as board member. In 2007, she completed her dissertation, Women and engineering: A case study of a biological and environmental engineering program, which explored the engineering environment of women at one of the engineering schools at Cornell University. Her focus was to better understanding what draws women and minorities into the STEM careers. A frequent presenter at NSTA conferences, her goal is to support teachers, and teaching and learning. Currently she is preparing for her book, which investigates the Venice Lagoon as it pertains to sustainable fisheries and sea level rise. Lovelle continues to support her colleagues as a substitute teacher. Since 2009, she conducts professional development for SEPUP/Lab- aids. 1967 B.A. Hunter College, 1967-1968 New York City School District 1975 M.S. Queens College, 1968-2009 City School District of New Rochelle 2007 Ph.D., 2006 Capella University.
Association for Multicultural Science Education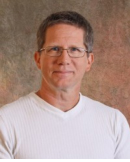 Robert Ferguson, Ph.D.
Immediate Past President
Robert Ferguson is an Associate Professor of Science Education the Department of Teacher Education at Cleveland State University. After receiving his Bachelor of Arts in Biological Sciences, a teaching credential in Life Science, and Chemistry from San Jose State University, he taught high school science for seven years. Wanting to both learn some chemistry and become a teacher of teachers, he applied to the Chemical Education program at Purdue University. He accomplished both goals with a thesis that focused on organic synthesis and a dissertation that described how chemistry majors understand organic reaction mechanisms. Upon graduation he accepted his current position at Cleveland State University where he teaches elementary and secondary science methods courses. His research interests include investigating learners' conceptions about fundamental science topics (e.g., acid/base chemistry, electrical circuits) from a Constructivist framework; investigating pre-service elementary teacher's conception of the Nature of Science (NOS) and their ability to interact with technological tools; and ad investigating the application of applying multiculturalism into science and science methods courses. During his time at Cleveland State University, Robert spent six years as the coordinator of the Northeast Ohio Elementary Science Olympiad, three years as a member of NSTA's Multicultural and Equity Committee, and six years as the director of the CHAMPS (Choosing Health and Medical Professions) program.
Association for Multicultural Science Education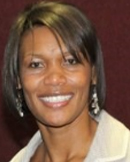 Pamela Gilchrist, Ph.D.
Secretary
Pamela Olivia Gilchrist is the director of The Science House's Kyran and Imhotep Academies geared toward K-12 STEM programming for underrepresented and underserved populations. She is past president of the North Carolina Science Leadership Association, a university supervisor of pre-service teachers, secretary of the National Science Teacher's Association of Multicultural Science Education, a science and technology educator, developer of teacher professional developments, and a past 2014 NSF reviewer for the Discover Research K-12 proposals. She has been engaged in innovative, K-12, university-, community-, and foundation-based programs in the United States for over 15 years, with prior experience in the public schools of North Carolina and Surrey County Schools in England. In her work as director, she is responsible for the oversight and development of STEM programs for students and teachers across the state of North Carolina, the engagement of STEM partnerships with industry, government, university, and community partners, the creation of inquiry-based STEM programs for students, and parent advocacy programs. An award-winning outreach and extension faculty member and North Carolina Teaching Fellow, Pamela holds a doctorate in educational research and policy analysis, a master of education in instructional technology, and an undergraduate degree in middle grades education with a minor in science and social studies. She has presented numerous workshops and invited talks in the US, Portugal, and Canada as well as having served in a senior level capacity on several grants and contracts from public agencies and private foundations. Pamela has numerous publications to her credit with her research interests being in STEM areas, adoption of innovations, and multi-disciplinary partnerships.
Association for Multicultural Science Education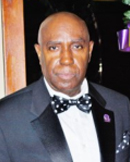 Joe Moore
Treasurer
Joe Moore is a retired Science Supervisor and Principal from Augusta, Georgia. He received a BS degree in Biology from Paine College, two M. Ed degrees, Science Education and Guidance and Counseling, from South Carolina State University, and an Administration and Supervision Certification from Augusta College (Now Georgia Regents University). During his working career, Joe has spent many years affiliated with professional organizations that support quality science teaching and learning for all students. He joined the Georgia Science Teachers Association shortly after becoming a science teacher. He became an active member of the organization and later becoming chairperson of the public relations committee and president in 1995. In 1996, he was elected as president of the Georgia Science Supervisors Association. During that tenure with GSTA and GSSA, he had opportunities to assist in district and state conference planning, and to work along with many talented science professionals in shaping science curriculum and testing in Georgia. While serving as the GSTA President, Joe was afforded the opportunity to run for NSTA District V Representative and was elected. During that period, he served on the NSTA Board of Directors for two years and was able to serve on the National Conference Planning Committee for New Orleans and Atlanta conferences. He was also provided the opportunity to attend the summer board meetings in Memphis, Tennessee, Corpus Christi, Texas and Bozeman, Montana.
Joe feels that the opportunity to interact with the leadership and professional staff at the NSTA was priceless. During one of his NSTA Conferences experiences, Joe was afforded the opportunity to meet a representative from AMSE who invited him to the Alice Moses Breakfast. He joined AMSE that year and has always attended AMSE sessions while attending NSTA Conferences. Following that introduction, he became a working member of AMSE serving on various committees over the years. He was elected as President in 2004 – 2005. He was recently reelected as Treasurer. It is his position that the goals and objectives of the NSTA and affiliated organizations such as AMSE are vital to the future of science teaching and learning.
Association for Multicultural Science Education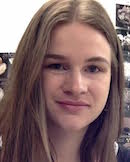 Melissa Campenella
Board of Director #1
Melissa is a Senior Team Lead, and High School Chemistry Teacher at Noel Community Arts School (Denver Public Schools (DPS), Denver, CO. She has work at Noel since 2011 to the present). She earned her B.A. Individualized Study in African American and African Studies, Critical Race Theory, and Postcolonial Studies concentration at the Gallatin School of Individualized Study at New York University. She continued her education with an M.A. in Urban Education Pedagogy and a Linguistically Diverse Education concentration from University of Colorado Denver.
Association for Multicultural Science Education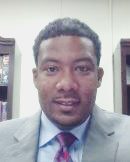 Preston Robinson III, Ph.D.
Board of Director #2
Preston Robinson III currently serves as Director of Student Teaching & Field Experiences and Assistant Professor of Education; Jarvis Christian College, Hawkins, TX (August 2015 – present). He earned a B.S., Jackson State University (JSU) in 2004; his M.S. from Jackson State University in 2005, his Ed.S. from Jackson State University in 2011; and most recently, his Ph.D. from Jackson State University in 2014.
Association for Multicultural Science Education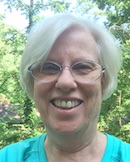 Marion Reeves, Ph.D.
Board of Director #3
I graduated from Pfeiffer University with a BA in Biology and a minor in science. Since I wanted to teach I went directly to UNC-Chapel Hill and earned an MAT. Teaching high school science was my passion for twenty years until I decided to be a science supervisor in the large, diverse school system in the Atlanta area where I worked. I earned an EdS in school leadership from Georgia State University and was science supervisor for thirteen years. During that time I found professional development was my teaching escape from administrative duties. After I left public school work I worked as a professional developer until I decided to go back to school. I earned a PhD in Science Education from the University of Georgia and went on to teach four years at Georgia State University teaching in both the early childhood department of the College of Education and in the Geosciences Department. My commitment to the science teaching profession has led me to serve eleven years on the Georgia Science Teachers Association board, the last three in the presidential line. I have served as subcommittee chair for NSTA regionals and as conference chair of the 2004 national NSTA conference in Atlanta. I am currently starting my second appointment on the ME Committee of NSTA. I continue working as a professional developer, including presentations at both state and national conferences. Today, as always my goal as a teacher is to make science accessible and interesting to all students.
Association for Multicultural Science Education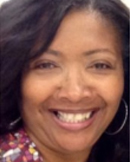 Chelia McCoo Dogan
Board of Director #4
Currently the Science Department Chair/Secondary Science Teacher, Elsik High School, Alief Independent School District, Houston, Texas for twenty years this past August. Graduate of Texas Southern University, where she attained a Bachelor of Science in Biology, and Texas Certification in
Secondary Science Education. Worked at Baylor College of Medicine for the Center for Experimental Therapeutics before attaining or becoming a Secondary Science Teacher, 1992-1994. Recipient of many Awards and Recognition including Teacher of the Year 2005-2006. A Member of Science Teachers Association of Texas and Texas State Teachers Association, A member of Delta Sigma Theta Sorority, Inc.
Association for Multicultural Science Education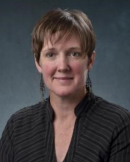 Deb Morrison, Ph.D.
Board of Director #5
Deb is an educator working with students, teachers and other teacher educators to improve the integration of equity in science classroom contexts. She has a strong background in science with a BS in Geography and a MS in Plant Sciences and Environmental Sciences. Deb moved into teaching in 2001 and since then has earned her PhD in Science Education. She enjoys working with students and teachers in new and creative classroom activities. Deb writes collaboratively with multiple colleagues in K-12 education and the academy about issues of equity, teacher education, and climate science education.
Association for Multicultural Science Education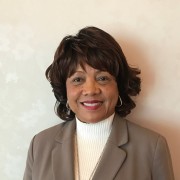 Cherry Brewton, Ed.D.
Chief Executive Staff Member
Association for Multicultural Science Education

Natacia Campbell
NSTA M/E Director
Association for Multicultural Science Education